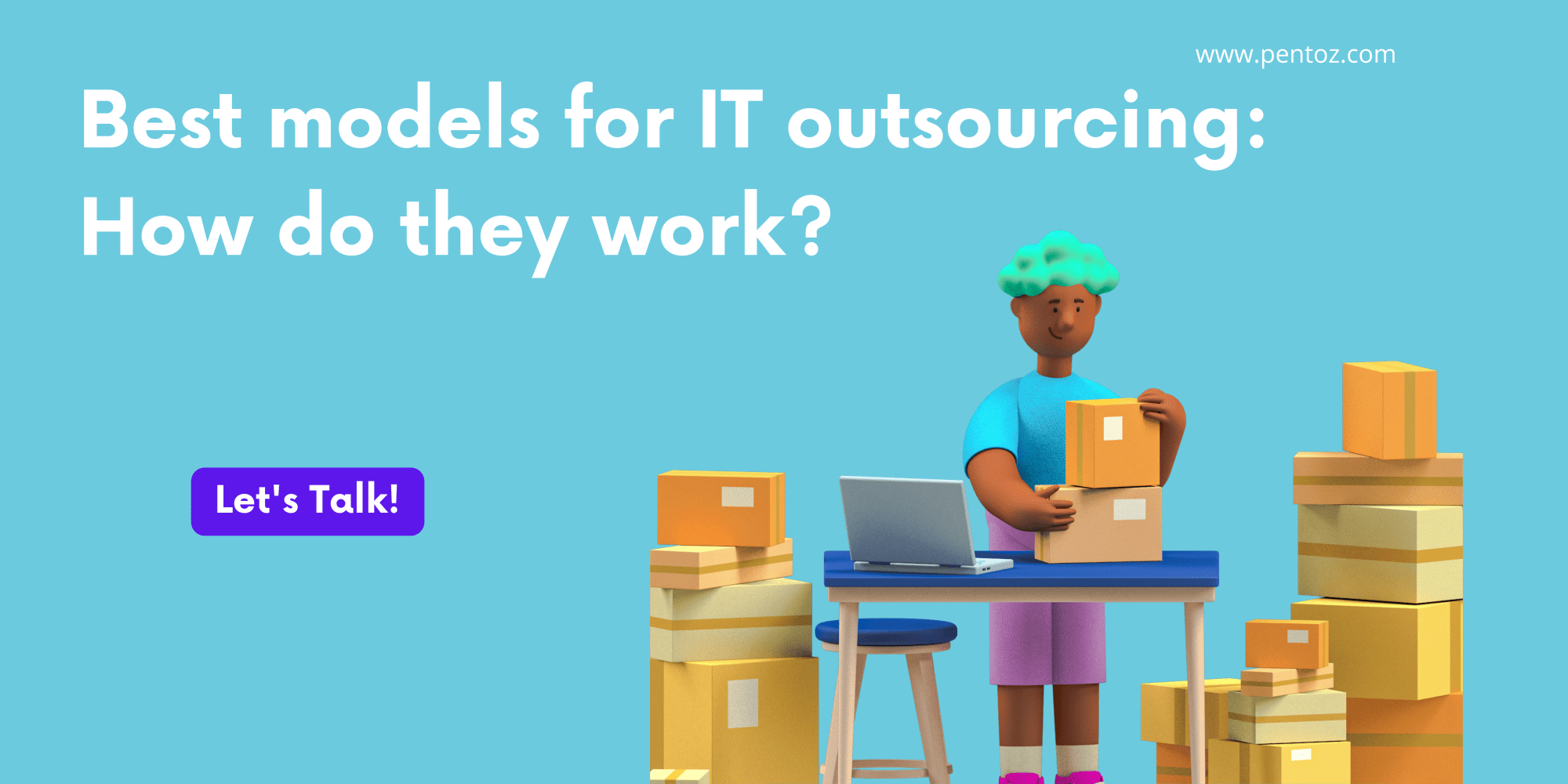 Here are the main IT outsourcing models, types, and key drivers, including staffing, dedicated IT team, ODC, offshoring, nearshoring and more.
All types of IT outsourcing have one thing in common – cooperation with software development companies as specialized software developers of leading IT centers.
Key drivers of IT outsourcing include:
● Access to outsourced software development services or specific skill sets that are too expensive or not in the local market,
● Accelerate business processes such as software development life cycles (especially if the client has limited technological skills),
● faster software development process,
● better business strategy,
● Ability to focus on the company's main goals (if software solutions are not a priority),
● cost reduction,
● The ability to operate on an international scale.
Advantages of software outsourcing
There are many international technology centers that provide a wide range of web and app development services with multiple tech stacks. For example, PENTOZ is a software outsourcing company based in Armenia. Most of our clients hire us for the following services:
● website development and design,
● development of mobile applications,
● custom software development services,
● Software development maintenance and support.
Cost savings. In the age of technology, IT services and solutions are an absolute necessity. However, hiring software developers is expensive. Especially in developed countries such as the United States, Canada, Australia, Eastern Europe, Nordic countries, etc., developing countries experience lower wages and operating costs, making low-cost high-quality software services a reality. For example, in Armenia, companies can hire a specialized software engineer at an hourly rate of 25-50 USD, which is almost impossible in developed countries.
Faster software development lifecycle (consulting, software development, implementation, maintenance, and support)
Possibility of team expansion and rapid development. Software outsourcing companies have well-trained IT teams. They prioritize providing high-quality software solutions and sufficient resources.
Flexible working hours. Night shifts, overtime, or overtime are expensive when a business works with its own software developers. On the other hand, the flexibility of software outsourcing is at the highest level. For example, you can hire an IT team from a different time zone. There are no additional resources to manage the IT team. If you don't want to invest more effort in technology-related things and you are not a "tech person" yourself, you don't need to hire an additional employee to manage the development project. software.
Types of IT outsourcing
Nearshoring
Nearshoring or nearshore IT outsourcing is the process of outsourcing the development of your software required by a software company in a nearby country.
Let's look at one of the PENTOZ projects as an example. We work for the German software company Abramov Software GmbH. They hired some of our software developers to upgrade the existing e-commerce solution with new technologies and ensure it runs smoothly. This is a typical example of nearshoring.
Offshore
Offshoring, or offshore IT outsourcing, is a process of cooperation with software companies from distant countries. Offshoring is not suitable for companies that need real-time communication. On the other hand, if the business operates outside business hours or overnight shifts, offshoring is advantageous. Offshore IT companies do not incur any additional costs for providing services outside of business hours in addition to their capabilities.
For example, PENTOZ works with the Australian lifestyle management software company, Dwel. Our software developers build and implement custom lifestyle management software from the ground up. We took a lifetime of software development that took a year. This is an ideal option for our client as our software services are much cheaper compared to the Australian IT market and do not need to be fully involved in the software development lifecycle. Reports and opportunity tests are enough for the customer.
Onhoring or homeshoring
Onshore software outsourcing, like homesourcing, is the practice of managing software services for a third-party IT team located in the same country. Hearing is more common in popular IT centers.
Multisourcing
Multisourcing is the process of hiring multiple software vendors from the same or different countries. A typical example of multisourcing is one of our current projects at PENTOZ. Our client hired one of the React.js developers for PENTOZ to work on an investment site. However, he is not the only one developing this project. He worked closely and collaborated with other fellow developers from Ukraine who were working on the project before it even started.
Software development outsourcing models
Replenishment of personnel
HR is a software outsourcing model or strategy in which a company assesses existing employees and determines additional skills and job requirements. By staffing, a company may hire additional technology resources on an external basis to cover its technology needs on a temporary or permanent basis. Example: An asset management system in Namibia is hiring 2 PENTOZ software developers to join their in-house team. One of our senior developers has a lead developer role and the other is a full developer.
A dedicated software development team
Hiring a dedicated software development team is ideal for clients looking for long-term collaboration without excessive involvement in the software development lifecycle. Dedicated software development teams typically work on long and complex projects and are self-organized and accountable for the quality of their work. To manage and learn about your software vendor's progress, you can set specific times for daily reports and demos. For example, Switzerland's leading CRM portal for business management, Worldsoft Business Suite, hired 2 PENTOZ software developers to work on their SaaS email marketing development project.
ODC (Offshore Development Center)
ODC is looking for full-time software developers and other IT specialists in an international technology center. The goal is to enter a larger talent pool, where there is a higher number of IT specialists and lower salaries.
Project Based Software Outsourcing
Companies from various industries with a one-time need for software solutions often opt for a project-based software outsourcing model. For example, An English school based in Hong Kong needs an online school management system and classroom management application. Two senior software developers from PENTOZ worked for them.